How Invest for Jobs is supporting companies in Tunisia during the COVID-19 pandemic
Tunisia implemented initial measures at an early stage of the pandemic to curb the spread of the coronavirus, ranging from an obligation to self-isolate at home for people entering the country from high-risk countries to a general curfew, which came into force in March 2020. The rapid response to the pandemic meant that the prevention measures were soon able to be relaxed again. Companies in Tunisia were already able to start resuming their business activities at the beginning of June 2020.
The Special Initiative is supporting companies there by implementing economic stabilisation measures to preserve jobs and secure investments. In close dialogue with our partners we are currently reorienting our services for companies, so that for the time being they can quickly help ensure business continuity and preserve jobs. This is designed to consolidate the positive trends in Tunisia's economic development on a long-term basis. At the same time, the initiative is promoting innovations – particularly in the digital sector and among start-ups – that will open up new economic opportunities in the midst of the COVID-19 pandemic.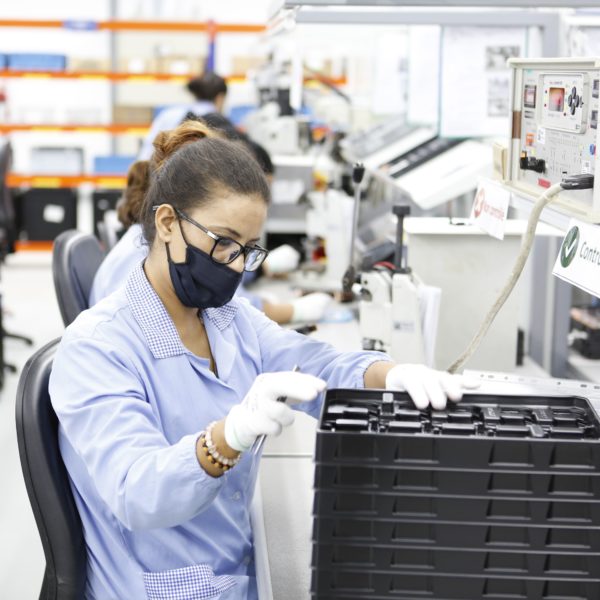 © GIZ / Firas ben Khelifa

Your opportunities in a country that is forging ahead: Tunisia
Almost a decade after the Arab Spring, Tunisia is regarded as a regional pioneer on the path towards democracy – but the country is forging ahead in terms of its economy too. Its proximity to Europe and the comparatively high level of education among its workforce are conducive to investment and partnerships.
Regardless of which sector you operate in, our tailor-made package of advice, contacts and financial support can help you harness the promising investment opportunities that Tunisia offers and assist you in identifying and overcoming specific investment obstacles. More information about our broad range of offerings is available here.
In collaboration with our Tunisian partners, the Special Initiative is continuing to develop attractive business hubs, including industrial and business parks, and to promote specific growth sectors such as the automotive industry, aviation and the digital economy. However, our activities are not limited to these sectors.
Are you a small or medium-sized Tunisian company? We can help you enhance your competitiveness or tap into new markets.
You can find detailed information about Tunisia and the country's current economic data here:
250+
German companies
in Tunisia
11
per cent
of GDP generated by the digital economy (2019)
58
per cent
of Tunisian graduates in STEM subjects (science, technology, engineering and mathematics) are women (2017)