How Invest for Jobs is supporting companies in Morocco during the COVID-19 pandemic
North Africa has not been spared from the coronavirus pandemic either. Countermeasures have included restricting air travel and suspending ferry services – important measures to curb the spread of the pandemic and to protect Morocco's population and economy.
In close dialogue with our partners in Morocco, the Special Initiative is helping companies there by implementing economic stabilisation measures to preserve jobs and secure investments. The aim is to consolidate the positive trends in the country's economic development on a long-term basis.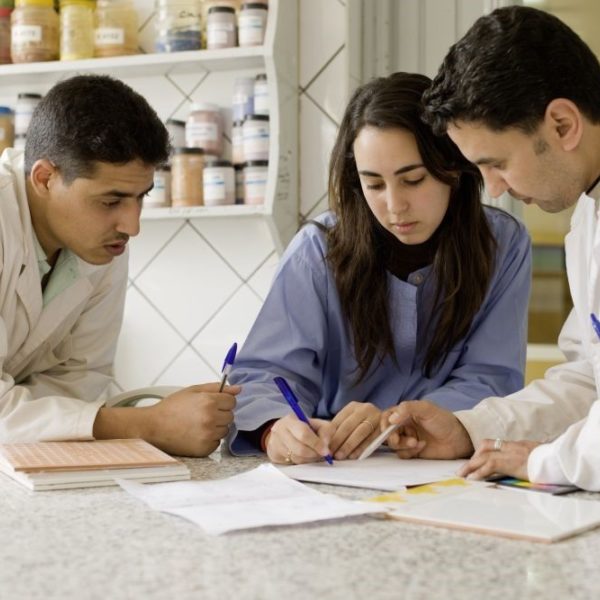 © GIZ / Kirchgessner
News
One country, various opportunities! Download our factsheet for a comprehensive overview of what we offer in Morocco.

Your opportunities in an important hub between Europe and Africa
Morocco is seen as an important partner country for Germany and the European Union. As a result of its reform efforts, its economically favourable location at the north-western tip of Africa and comprehensive plans for developing industry, agriculture and infrastructure, Morocco offers many attractive investment opportunities. In addition to the food industry, the automotive industry is one of the country's big growth markets. The Special Initiative is targeting these two sectors for support. In cooperation with our Moroccan partners, we are assisting industrial and business parks, among other things, in becoming attractive business hubs.
However, our activities are not limited to these sectors. Morocco is full of promising investment opportunities that are yours for the taking. We offer a tailor-made package of advice, contacts and financial support to help you identify and overcome specific local investment obstacles. More information about our broad range of offerings is available here.
Are you a small or medium-sized Moroccan enterprise? We can help you enhance your competitiveness or tap into new markets.
You can find further detailed information about Morocco and the country's current economic data here:
14
per cent
of GDP is generated through agriculture (2018)
~13
per cent
of the total exports come from the automotive industry (2018)
3.6
billion US dollars
record level of foreign investments (2018)