How Invest for Jobs is supporting companies in Senegal during the COVID-19 pandemic
Senegal responded early on in the pandemic by implementing extensive measures to curb the spread of the coronavirus. Although this West African country has suffered relatively few cases so far, the pandemic has hit the economy, in particular micro, small and medium-sized enterprises.
In order to mitigate the pandemic's economic and social impact on the country, the Special Initiative is also redirecting its activities, implementing targeted economic stabilisation measures there to preserve jobs and secure investments in Senegal. It is thus helping to consolidate the positive trends in Senegal's economic development on a long-term basis.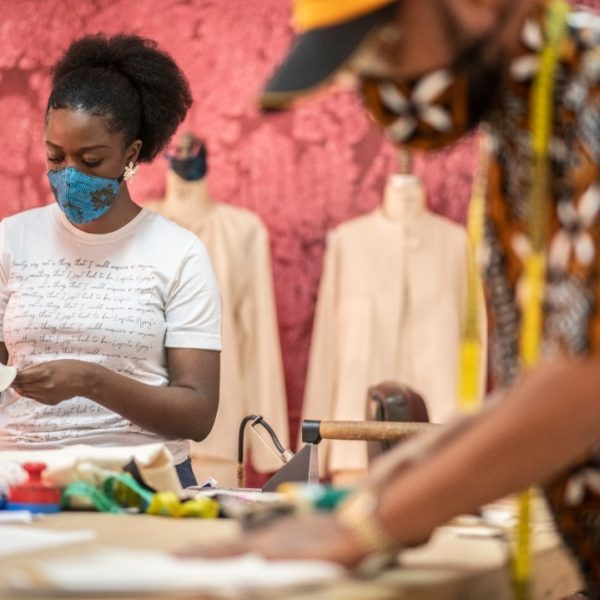 © Sylvain Cherkaoui
News

Your opportunities in one of Africa's most promising markets: Senegal
Senegal has been undergoing a steady process of political stabilisation since the presidential elections in 2012. Its market-friendly economic system is also increasingly attracting private investment. The pro-reform national development strategy is currently focusing on promoting the food industry and the digital economy. The Special Initiative aims to provide targeted support to these promising business sectors in Senegal. In collaboration with our Senegalese partners, we are developing attractive business hubs, including industrial and business parks. However, our activities are not limited to the food-processing industry or the information and communications technology sector.
We will be happy to help you harness the many different investment opportunities that exist in Senegal. We offer a tailor-made package of advice, contacts and financial support to help you identify and overcome specific investment obstacles. More information about our broad range of offerings is available here.
Are you a small or medium-sized Senegalese enterprise? We can help you enhance your competitiveness or tap into new markets.
You can find further detailed information about Senegal and the country's current economic data here:
~62
per cent
of the population is younger than 25 (2020)
99.8
per cent
of companies in Senegal are micro, small and medium-sized enterprises (MSME) (2017)
17+
per cent
of GDP generated by agriculture (2018)