How Invest for Jobs is supporting companies in Côte d'Ivoire during the COVID-19 pandemic
Political stabilisation and the economic upswing in Côte d'Ivoire are currently being slowed down by the global COVID-19 pandemic. Although the official number of COVID-19 cases is not very high, there are far-reaching curfew restrictions and isolation measures in Côte d'Ivoire too, which might cost a large number of jobs.
The Special Initiative is supporting companies there by implementing economic stabilisation measures to preserve jobs and secure investments. In close dialogue with our partners we are currently reorienting our services for companies, so that for the time being they can quickly help ensure business continuity and preserve jobs. This is designed to consolidate the positive trends in Côte d'Ivoire's economic development and to promote them on a long-term basis.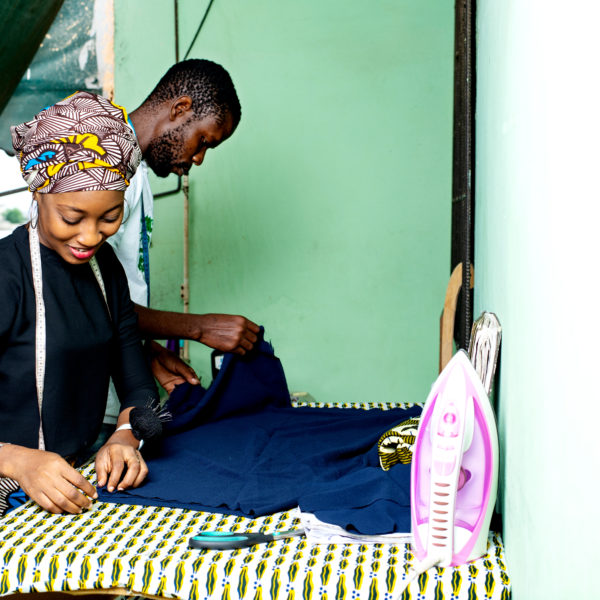 © GIZ

Your opportunities in West Africa's third-largest economy
Côte d'Ivoire has seen positive and dynamic developments since the elections in 2011. The political situation is becoming increasingly stable, the economy is growing and there is an overall downward trend in unemployment.
Regardless of which sector you operate in, we can help you harness the promising investment opportunities that exist in Côte d'Ivoire. We offer a tailor-made package of advice, contacts and financial support so that together we can identify and overcome investment obstacles. More information about our broad range of offerings is available here.
In cooperation with Ivorian partners, we are also developing attractive business locations, including industrial and business parks, and promoting specific growth industries. One of the priority areas in Côte d'Ivoire is technology, particularly information and communications technology (ICT). However, our activities are not limited to these sectors.
Are you a small or medium-sized Ivorian enterprise? We can help you enhance your competitiveness or tap into new markets.
You can find further detailed information about Côte d'Ivoire and the country's current economic data here:
913
million US dollars
in foreign direct investment (2018)
8
per cent
annual economic growth since 2012
45
years
of successful German development cooperation