CfPs currently open:

In Rwanda IFE launched a CfP on May 3rd, 2021. Applications can be submitted until June 1st, 2021 at 5:00 pm CET. Further information can be found here.
POSTPONED: In Morocco IFE launched a CfP on March 1st, 2021. Applications can be submitted until March 31st, 2021 at 5:00 pm CET. Further information can be found here.
For any questions, please check our FAQ and contact information here.
---
Closed CfPs: The CfPs in Ghana, Senegal, Côte d'Ivoire, Tunisia and Ethiopia are closed. Applicants will be informed about the outcome of their application after the evaluation process.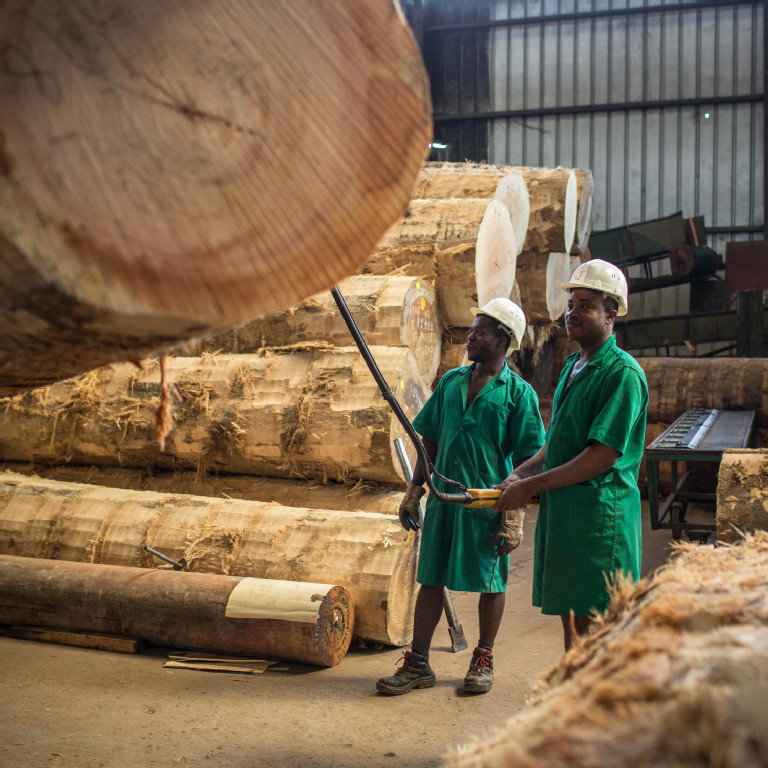 The Facility « Investing for Employment » (IFE) is an investment facility created by KfW Development Bank (KfW) on behalf of the German Federal Ministry for Economic Cooperation and Development (BMZ) as an integral part of the Special Initiative on Training and Job Creation. For more information regarding the Special Initiative and its range of offerings, please visit its website Invest for Jobs.

IFE provides co-financing grants for new investment projects with a high job creation impact. The selection of projects is based on a competitive application process. IFE looks for an optimal allocation of available funding to projects with the highest plausibility of success and expected return in terms of the number and quality of new jobs created.
Current News – IFE supports preservation of employment in partner countries in the context of the Covid-19 pandemic
Right now the global corona pandemic and its economic impacts are slowing down investment and growth also across Africa. Millions of jobs might be lost, and companies face the threat of revenue losses and bankruptcy. IFE is therefore temporarily re-focusing its activities to support the preservation of employment at the level of small and medium-sized enterprises (SMEs) in the partner countries. To this effect, we are currently working with various partner financial institutions and other multipliers at country and regíonal level. Our aim is to develop and implement flexible support measures to SMEs through direct grants and credit relief measures.

Please see here the press releases regarding the projects that have already been initiated under the Corona Response Programme:

IFE and Stanbic Bank Ghana launch a joint project to support SMEs and preserve employment in the face of the Covid-19 pandemic.
See additional news and social media coverage here: Facebook, Twitter, LinkedIn, Citi Business News, Ghana

Information on additional projects will be provided on this website soon.
Economic reforms and improved competitiveness have brought forth new, dynamic growth markets in many parts of Africa. African countries increasingly offer attractive prospects for companies and investors: a young population, growing availability of workers and skilled labour, rising purchasing power, new markets and integration in global value chains.
With annual growth rates of seven per cent and higher, countries like Ethiopia, Ghana, Senegal and Côte d'Ivoire were are among the world's fastest growing economies before the severe economic disruptions caused by the Corona pandemic. Many African countries have good prospects to resume their previous trajectories once the effects of the pandemic have been overcome. However it is not yet certain by when growth and employment will be restored to pre-Corona levels. At the same time, however, Africa needs about 20 million jobs per year in order to provide its young population with prospects for the future. With its Special Initiative on Training and Job Creation, the Federal Ministry for Economic Cooperation and Development (BMZ) has set itself the goal of supporting German, European and African businesses and investors engaging in Africa. The initiative aims to create good jobs and training places and to improve working conditions - as a contribution towards implementing the Marshall Plan with Africa and the G20 Compacts with Africa.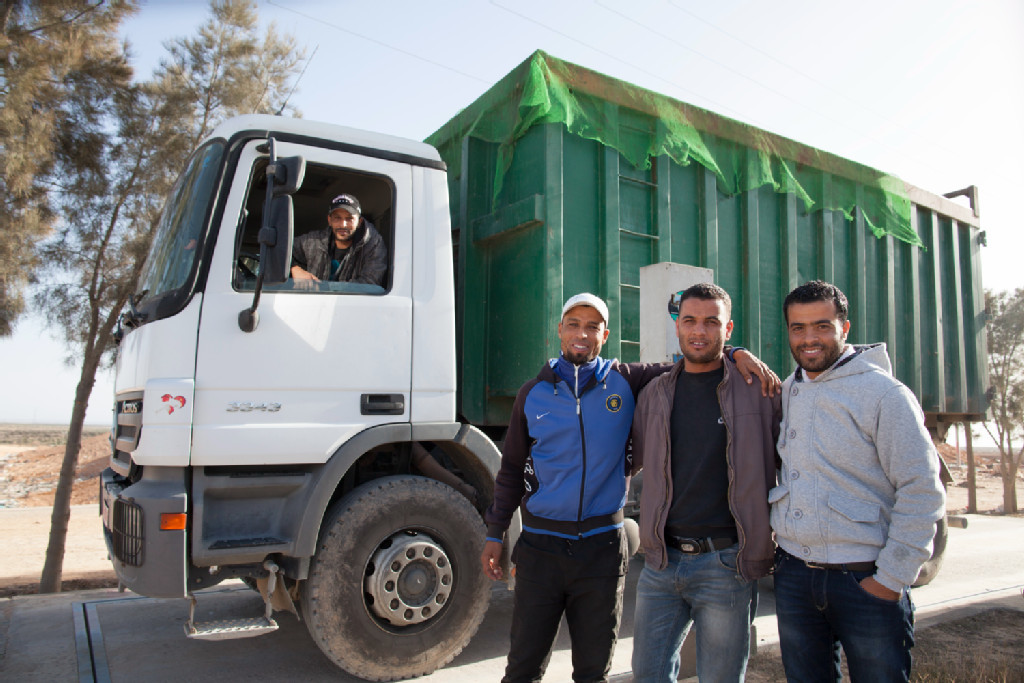 Within the scope of this Special Initiative, the Facility « Investing for Employment » (IFE) of KfW Development Bank will provide funding for companies, non-profit organisations and public partners to overcome obstacles to investments. IFE contributes co-financing grants for employment-enhancing investments, accompanying advisory services and the set-up of investments, such as environmental and social impact assessments. This will remove barriers to creating additional and better jobs in the private sector. Funding is made available by means of competitive calls for proposals on the basis of transparent funding criteria.
The Facility will use a lean and transparent competitive application method to identify and select the projects which show the highest potential to address barriers to investment and job creation. This includes, for example, the upgrade of electricity supply, the provision of access roads, the construction and equipment of training centers, or the improvement of the local supply industry. These activities are now being complemented by IFE's Corona Response Programme.
Financial and Other Support offered by IFE
The funding offered by IFE is available for project partners from both the public and private sector (including public-private partnerships) that have conceptualized an investment project through which they intend to create jobs, but are faced with challenges which can be partly or fully addressed through financial support.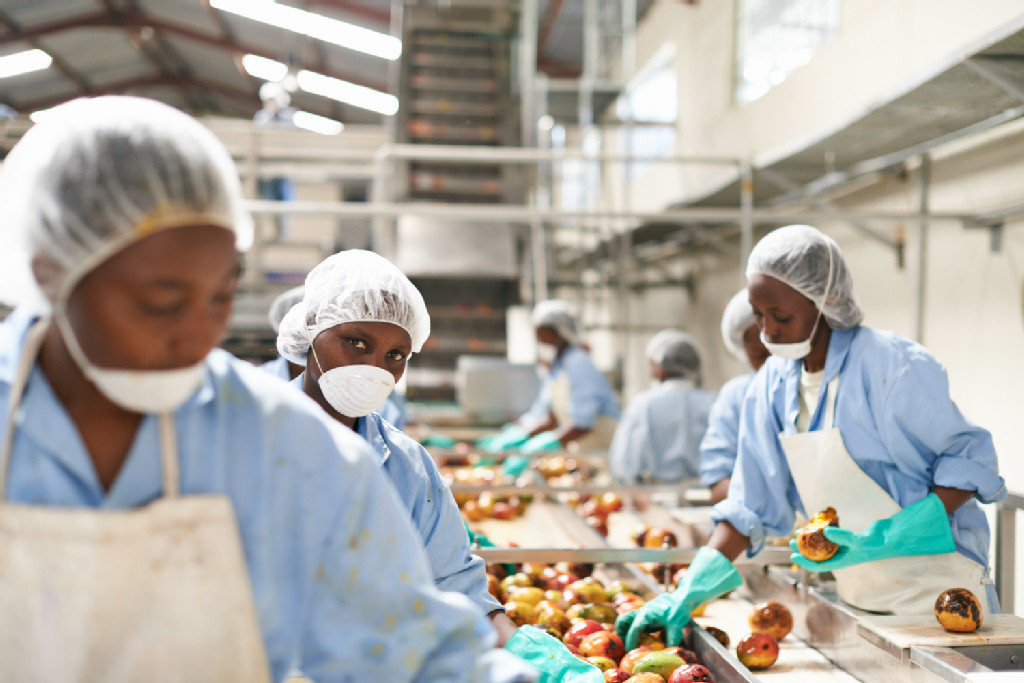 Financial support will be provided to selected projects according to the following principles:
All applicants must be legal entities registered in a country in Africa or Europe (being a member country of the European Union or the European Free Trade Association). Applicants based outside the Partner Country may submit Concept Notes only in partnership/consortium with project partners registered and operational in the Partner Country.
IFE will generally not finance the entire cost of a project, but will provide co-financing to supplement the resources mobilized by the applicant and its project partners. The degree of co-financing available will vary between 25% and 90% depending on the project type (see details and further modalities in the Applicant Guidelines for the respective Call for Proposals).
The co-financing contributions will be typically for amounts between 1 million and 10 million euros (or equivalent in the local currency of the Partner Country). Projects which require a co-financing contribution above or below this range will not qualify for funding.
IFE provides funding in the form of grants. This means the amounts do not need to be reimbursed, as long as the applicant uses them for the contractually agreed purpose and in accordance with the procurement principles stated in the financing agreement.
IFE will disburse its funding in foreign currency (Euro). Applicants whose projects require funding in the local currency of the Partner Country may receive the grant amount in the same currency, whereby the mode of currency conversion will be specified in the financing agreements. In any event, the grant amounts will be contractually denominated in Euro and cannot be topped up depending on exchange rate developments.
IFE will disburse its funding contribution in tranches. The exact disbursement schedules will be defined for each project individually. Applicants will need to provide their contractually agreed co-contribution usually also at the same tranche dates as a condition for IFE's disbursements.
If the project entails the acquisition of equipment, machinery or services from a third party supplier, IFE can disburse its contribution directly to such supplier. The rules and processes for the procurement of goods and services will be defined in the financing agreement and will be in line with international best practices.
In addition to the financial contribution, IFE will also be able to support selected grantees on a technical level, e.g. through consultancy or other services which may be needed to ensure a successful preparation and/or operational implementation of the project. The expenditures for such selective technical support services can be funded in addition to the agreed financing contribution.
Project Selection Process
The Facility has designed a lean and competitive project application process to carry out its Calls for Proposals in an agile and demand-driven manner. The competitive selection mechanism applied serves to achieve an optimal allocation of limited available funding to projects showing the highest plausibility of success and expected return in terms of the number and quality of new jobs created.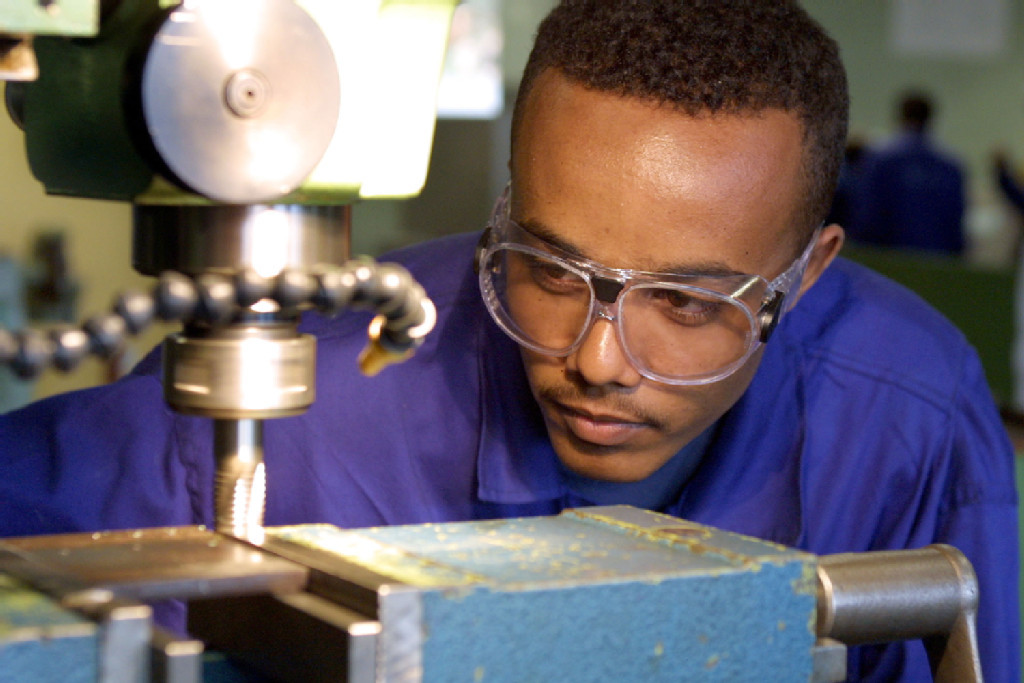 The process is broadly similar to that of a "Challenge Fund". We are looking for projects that are at an advanced stage of conceptualization and planning – which means they must be ready for a start of implementation within the next 12 months (with preference for even shorter time frames) and the resources and partners needed to carry out the projects must have been identified.
A Call for Proposals will involve two application stages:
Stage 1: Concept Notes
This stage is open for all applicants (or consortia of applicants) with an investment project in the partner country which will contribute to one of IFE's Key Performance Indicators (KPIs), irrespective of their economic sector. During this stage, applicants submit a concept note containing key information on the project and themselves using an online application system. The system will aid the applicant in understanding each field of the concept note form, identifying if the proposed project meets the Facility's eligibility requirements, and outlining the project idea. The evaluation of this stage concludes with a shortlist of the most promising applications being drawn up.
Stage 2: Project Proposals
In the second stage, shortlisted applicants will be invited to submit a full project proposals including detailed financial and implementation plans to supplement the conceptual information sent in the first stage. Applicants must demonstrate that the proposed projects are not only theoretically convincing, but also feasible to implement with the applicant's managerial and operational resources. After an in-depth due diligence and further technical review, the final selection of projects will be taken on the basis of the quantitative and qualitative selection criteria which are described in the applicant guidelines for the respective Call for Proposals.
Successful applicants will be offered a financing agreement which may be subject to certain conditions – for example, obtaining a permit or license for a proposed investment. In certain cases, the Facility may be able to provide technical support to selected applicants to aid the preparation of a complete project – for example, by making a technical expert available to conduct an environmental impact assessment required by the Facility.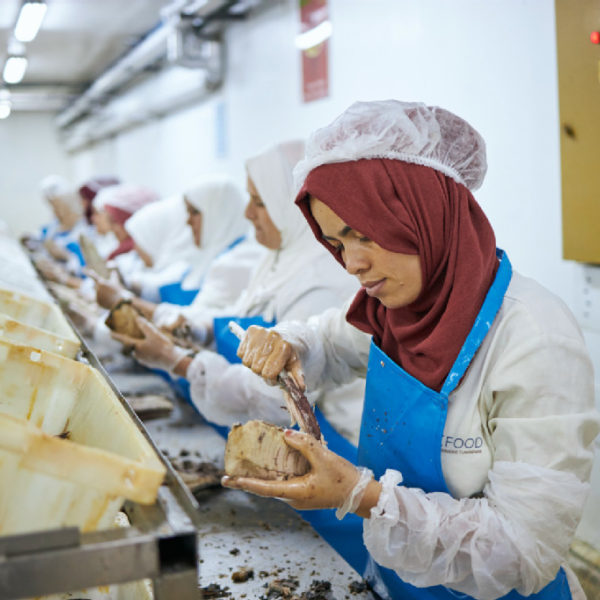 © KfW-Bildarchiv
Key Performance Indicators
By Key Performance Indicators (KPIs) we mean the quantitative contributions that the selected project will make towards the targets of the Special Initiative for Training and Job Creation of the Government of the Federal Republic of Germany. Through its financial support, IFE focuses on promoting the following three KPIs in particular:
The number of people who will be newly employed
The number of people whose working conditions have been improved and whose incomes have been increased;
The number of graduates of vocational training and academic education institutes or other qualification programmes which are relevant for the labour market.
Through its Corona Response Programme, IFE also promotes the new Key Performance Indicators:
Number of companies supported by the Special Initiative with respect to job preservation in the context of the Corona pandemic; and
Number of persons employed at these companies.
Further details regarding the definitions of these KPIs will be provided in the applicant guidelines for the respective Call for Proposals.
For general enquiries regarding the Special Initiative and the IFE facility, please write an email to:

---
Address

Investitionen für Beschäftigung (Investing for Employment) GmbH
Eulenkrugstraße 55-57
22359 Hamburg
Germany