Medical services for a growing population
In recent years, Rwanda has made significant progress in expanding its health system. In many areas it is considered exemplary. Both the quality of medical care and access to health insurance have improved greatly. But pressure on the health system will remain high. Rwanda's population is expected to increase to more than 14 million people by 2027. This would correspond to a growth of 40 percent within 15 years. Since 2011, the Ministry of Health has been working to establish so-called Health Posts throughout the country. The facilities are under the supervision of the state Health Centres and intended to ensure a basic level of medical services for the population living in the surrounding areas. This includes vaccinations, curative treatments and therapies, prenatal care, and laboratory tests.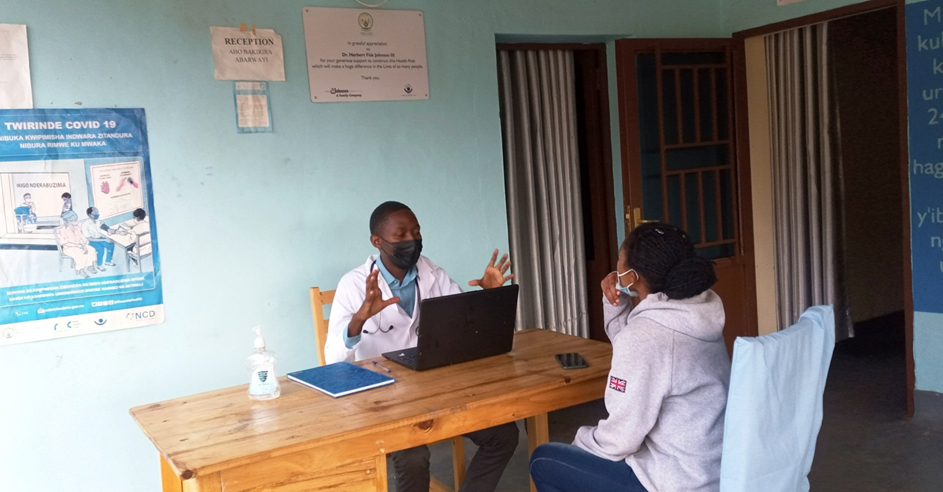 The Health Posts offer a first point of contact for all health-related questions. Citizens can also get advice there on family planning issues, and regular health checks can be carried out for children up to the age of five. The government relies specifically on cooperation with private and civil society organisations for the establishment and operation of the Health Posts. It is the declared objective, that citizens should not have to walk for more than 30 minutes to reach a Health Post.
PROJECT APPROACH AND PROJECT GOALS
80 new Health Posts are to be created
The NGO Society for Family Health (SFH), founded in 2012, will build and operate 80 Health Posts in 12 Districts of the country. In addition, seven ambulances will be purchased. If patients need to be hospitalized, the ambulances will be used for rapid transfer.
The project is being carried out in close cooperation with the Rwandan Ministry of Health. The services of some of the new facilities go beyond basic care and include dental services as well as support for patients with diabetes and heart diseases. One Health Post is designed to provide basic medical care for 5,000 to 7,000 people and can treat up to 120 patients daily. The single-storey buildings are largely standardised. On 200 square meters of floor space, they include, among other things, two consultation rooms, a small laboratory, observation and treatment rooms as well as a storeroom for medical supplies. Sanitary facilities and a waiting area for up to 60 people are located outside.
Around 1,000 new jobs in the health sector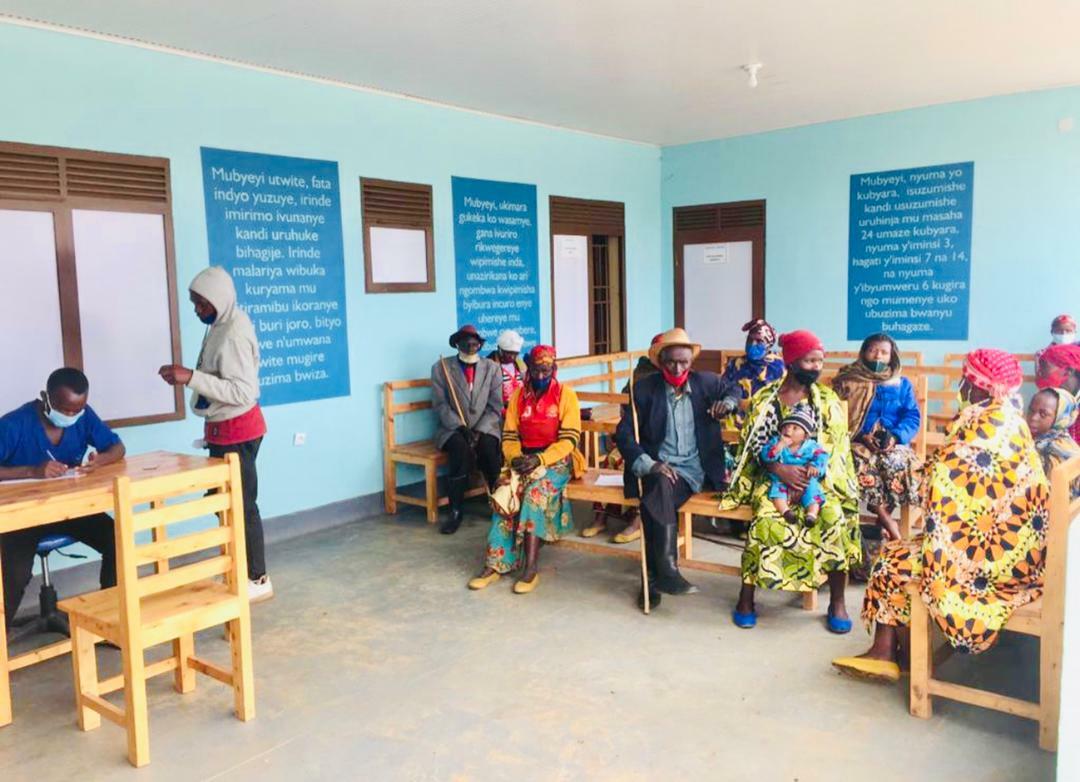 Within a year of starting operations, more than 1,000 new full-time positions are to be created – 35 of them at the operator SFH's headquarters and 960 at the Health Posts. In addition to this, 21 people will be hired as ambulance crews. To attract staff to remote areas, salaries above the average Rwandan wage will be paid. The Health Posts will not depend on government subsidies for their day-to-day operations. The partner NGO Society for Family Health (SFH) will advertise the centres and inform the population about the health services offered.
SFH plans to invest a total of 6.23 million euros. The Facility Investing for Employment grants a subsidy of 5.13 million euros (82%). The Facility's funds will mainly finance the construction of the Health Posts, their technical equipment, and the purchase of the seven ambulances.
The Facility Investing for Employment (IFE) of KfW Development Bank is part of the Special Initiative on Training and Job Creation of the German Federal Ministry for Economic Cooperation and Development (BMZ). With its support, the Facility wants to remove barriers that prevent the creation of new and better jobs in the private sector.