Training, support, inclusion: The Digital Skills Accelerator Africa opens up prospects for the future
Salifu Zeba is sight-impaired. He was unemployed for eight years, despite having a bachelor's degree. A project supported by Digital Skills Accelerator Africa e.V. (DSAA) now offers him new hope. DSAA promotes inclusion and trains young people in Africa to become IT experts, matching them with European companies.
Around ten years ago, Salifu Zeba's life took an unexpected turn: The young man from Ghana lost his sight and with it, it seemed, any chance of having a successful career. He graduated in ICT just one year earlier. 'I spent eight years looking for a job in IT,' says Salifu, 'with no success.' Even his applications for further training measures at a number of different schools hit a dead end. 'Because of my disability, companies and institutions simply weren't prepared to hire me or allow me to enrol,' he says. Months went by, and soon turned into years, testing Salifu's endurance skills.
'The project changed everything for me.'

Salifu Zeba

Many people in Ghana share the same experience as Salifu: Despite the country having one of Africa's fastest growing economies, career opportunities for young people in particular are thin on the ground, for a number of different reasons. Many of them lack work experience, the required technical skills or simply do not have access to a professional network.


Suitable training for a new generation of IT experts
'I first heard of the AmaliTech Training Academy last year,' Salifu says enthusiastically. This offered him a range of new opportunities. The AmaliTech Training Academy opened its doors in Takoradi, Ghana, in December 2019. AmaliTech is one of the founding members of the Digital Skills Accelerator Africa e.V. (DSAA), an association that is supported by Invest for Jobs and involves a number of IT companies.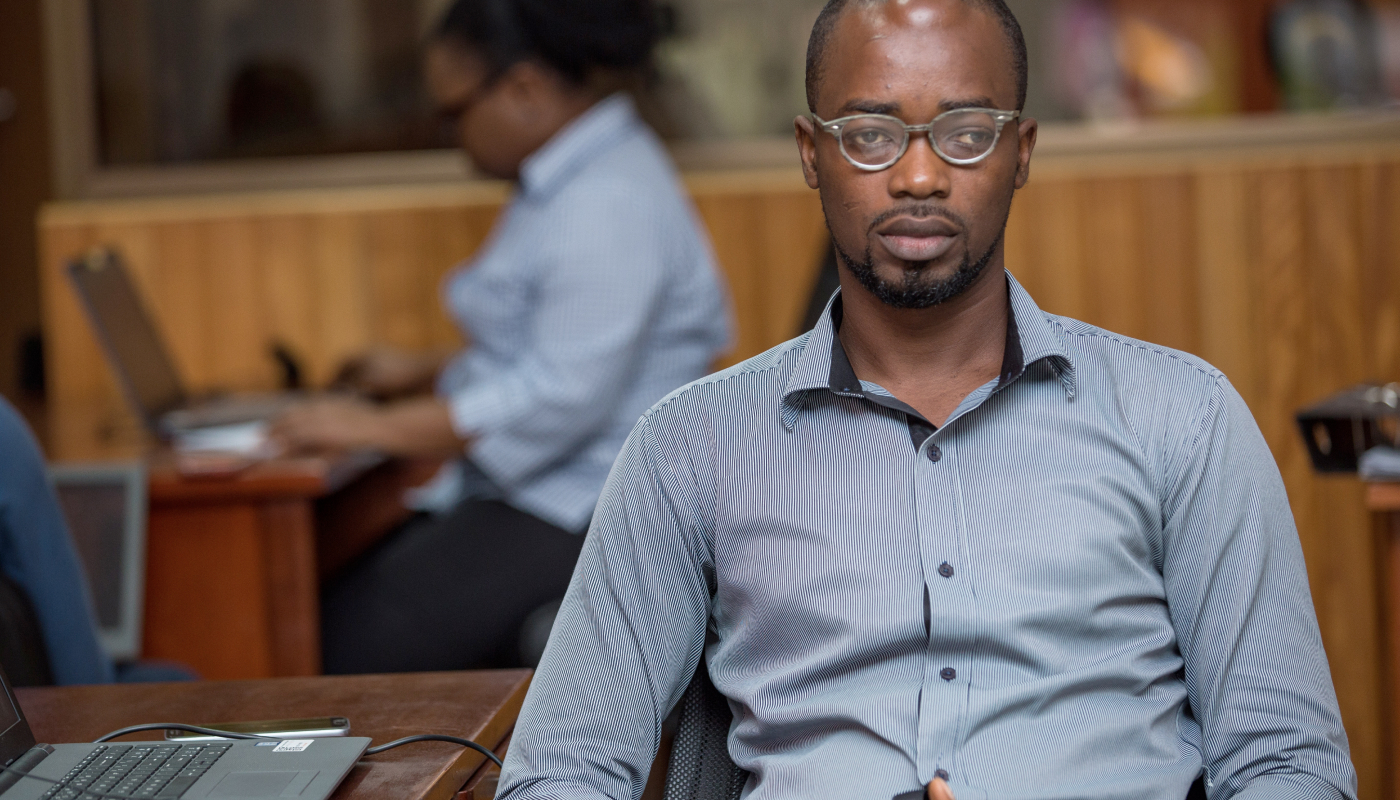 DSAA would like to support young people like Salifu and provide them with basic and further training in the area of ICT. This technical knowledge will ultimately enable them to establish a foothold in the IT outsourcing sector, an important growth industry in the African labour market.
Ghana, Salifu's home, is one of DSAA's pilot countries. Trainees just like Salifu attend six-month training courses to expand their technical skills in the area of software development, for example. They go on to work at the AmaliTech Service Center, where they develop and test new software for international clients. Training courses are now being run online, because of the coronavirus pandemic. Trainees receive a laptop and internet credit to enable them to participate.

DSAA's first graduates look to the future with optimism
38 people were trained at AmaliTech Training Academy in June 2020, 36 of whom went on to secure a permanent job. Salifu Zeba is one of these. With support of the DSAA he received a new opportunity and a new job. After an eight-year wait, he now works as a consultant for AmaliTech Training Academy. 70 others are currently being trained, up to 700 people are expected to finish the training by the end of 2022. Salifu and his colleagues embrace the future with optimism. 'For someone like me, with a disability,' says Salifu, 'the project has changed everything.'
Interview with Salifu Zeba