Poultry production has a high employment potential
Consumers in Ghana eat about 400,000 tonnes of poultry products per year. This corresponds to roughly 13 kg per person. But only 58,000 tonnes come from domestic production – the rest is imported. The import of chicken meat accounts for 80 percent of the country's total meat imports.

In 2019, the Ghanaian government launched an initiative to promote the rearing of poultry in the country. Ambitious growth targets were set for this sector. Dependence on imports is to be reduced and jobs are to be created in the country – especially in rural areas. The purchase of feed is the biggest cost factor in poultry rearing. The high prices hinder the development of domestic poultry farming.
PROJECT APPROACH AND PROJECT GOALS
GAPFA builds a new production facility outside Accra
The Greater Accra Poultry Farmers Association (GAPFA) brings together 1,500 Ghanaian small and medium-sized poultry producers. The association offers member companies advisory services, training, and marketing support, and sells them poultry feed from its own production at favourable prices. GAPFA was founded in 1979 as a non-profit association and now has 66 employees.
But the feed production plant operated by GAPFA is old and can no longer meet poultry farmers' demand for high-quality feed. This puts members at a disadvantage – especially in their competition with importers of poultry meat. To address this challenge, GAPFA will purchase a new feed mill with support from Invest for Jobs and increase annual production from 30,000 to 43,000 tonnes.
Production will take place in the industrial park of Akotsi, a town west of Accra. Silos for storing the fodder will also be built there. On an area of 200 hectares, GAPFA will cultivate maize as raw material for fodder production in cooperation with a partner company. Ten distribution centres for poultry feed will be set up across Ghana. They will also offer advisory services to producers.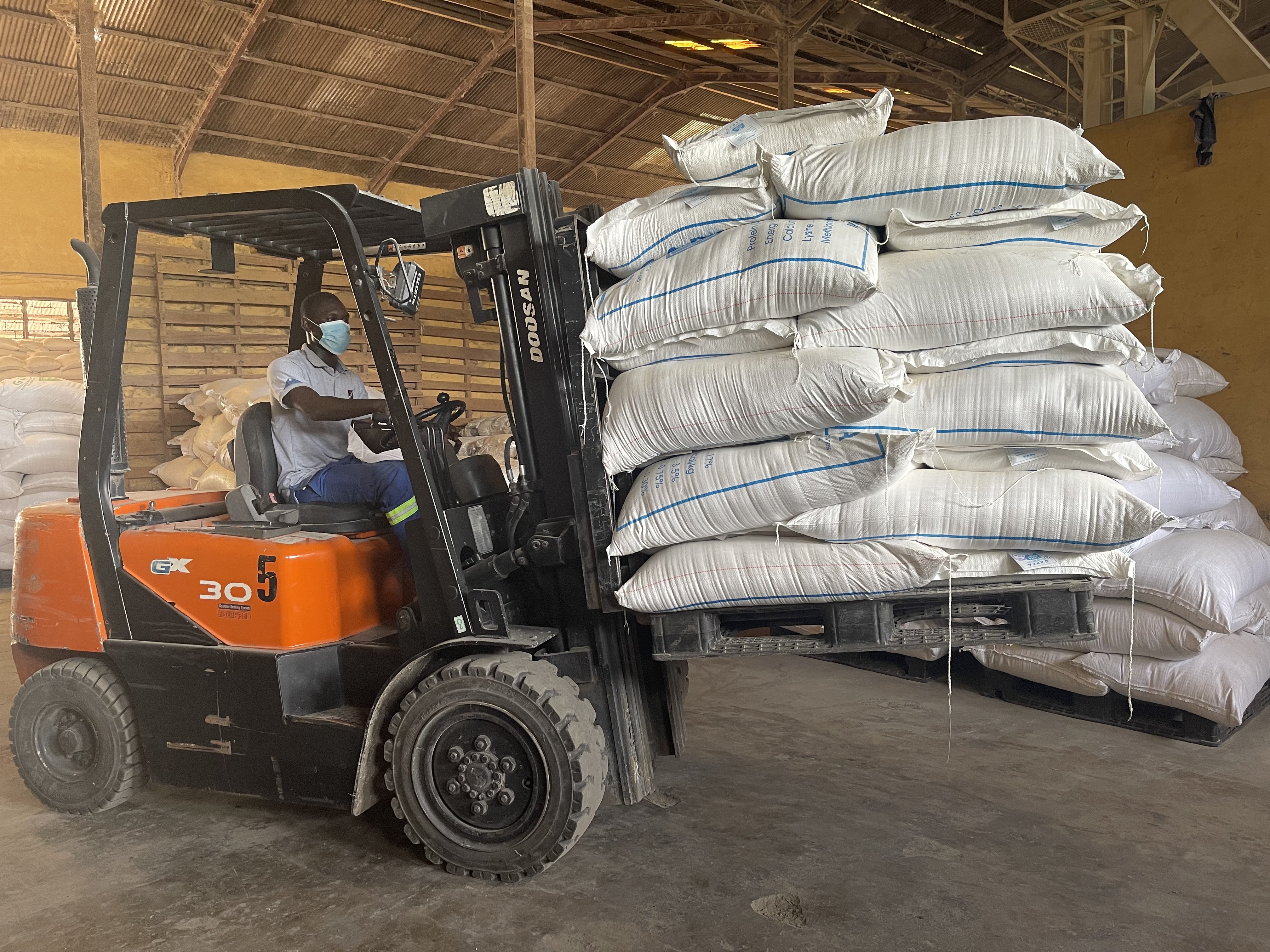 New jobs through the growth of member companies
GAPFA will create 106 additional jobs at the new production site. For about 40 of the employees already at GAPFA, working conditions will improve as a result of the more modern processes. 30 employees will benefit from training to enable them to operate the new feed mill. The improved supply of feed to member companies is expected to increase their competitiveness and enable them to create about 400 more jobs within three years of the completion of construction. A total of 506 new permanent jobs are to be created.
GAPFA plans to invest a total of 3.72 million euros to increase production. The Facility Investing for Employment grants a subsidy of 2.44 million euros (66%). The funds will be used to finance the purchase of the new feed mill, as well as the construction of two storage silos, an administration building and production facilities at the Akotsi site.
The Facility Investing for Employment (IFE) of KfW Development Bank is part of the Special Initiative on Training and Job Creation of the German Federal Ministry for Economic Cooperation and Development (BMZ). With its support, the Facility wants to remove barriers that prevent the creation of new and better jobs in the private sector.