The call for proposal is closed.
All applicants will be informed about the outcome of their application.

Questions and answers

IFE's responses to your questions during the first and the second webinar can be found in the Q&A document.
The purpose of the facility Investing for Employment (IFE) is to support the creation of employment opportunities in Africa (long-term, full time jobs). It does so by offering co-financing grants for new investment projects with a high job creation impact. The selection of projects is based on a competitive application process, looking for an optimal allocation of available funding to projects with the highest plausibility of success and expected return in terms of the number and quality of new jobs created.
Green Economy is the priority theme of this call for proposals. While project proposals from different sectors can qualify for funding, priority will be given to proposals that contribute to the economic development in areas such as green cities, sustainable agriculture, sustainable energy and transport systems, biodiversity and forestry, water, wastewater, solid waste, resource efficiency.
IFE is part of the Special Initiative on Training and Job Creation of the German Federal Ministry for Economic Cooperation and Development (BMZ). Operating under the brand Invest for Jobs, the Special Initiative aims to create good jobs and apprenticeships and to improve working conditions in its partner countries in Africa.

What does the Facility Investing for Employment fund?
IFE provides grants between €1 million and €10 million per project to co-finance four types of projects:
Public Infrastructure for job creation – not-for-profit (up to 90 % of the cost)
Common service for job creation – not-for-profit (up to 75 % of the cost)
For-profit-projects that foster direct job creation which have benefits/impacts more broadly than solely for the project owners (up to 50 % of the cost)
For-profit-projects that foster direct job creation by the project owners (up to 25 % of the cost)
Individual applicants (legal entities registered in Rwanda)
Consortia (two or more legal entities, with at least one registered in Rwanda)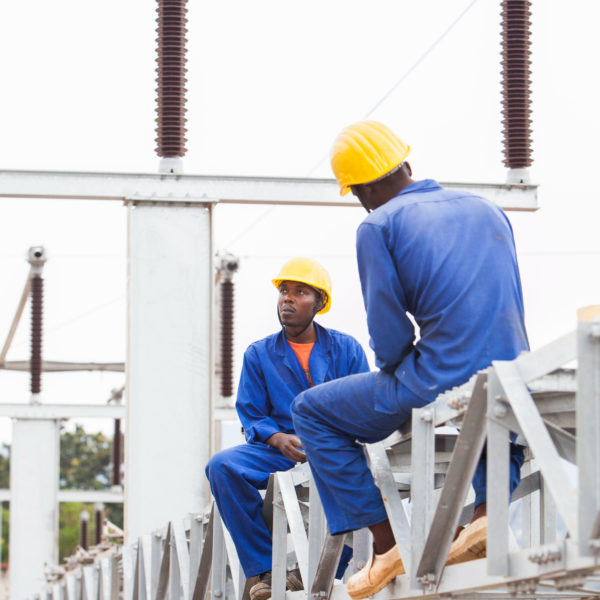 © KfW-Bildarchiv
How does the application process work?
Submit a concept note online in SmartME (link to system below) latest June 1st 2021 at 5 pm CET.
In case of questions, please visit our FAQ-section. In case you cannot find the information you need, please send us an email to cfp-ife.rwanda@invest-for-jobs.com latest until May 25th 2021 at 5 pm CET.
Participate in our webinars for further information; the webinar dates can be found in the flyer.
For more general information on the objectives of IFE, the eligible applicants and eligible project categories, check the flyer: Download
If you wish to learn more of the terms, conditions and process of the application, download the Guidelines for Applicants: Download
When you are ready to submit your concept note, access the online submission platform SmartME through this link: (note: the link will direct you to a third-party web page).
Submit here